Welcome to Wood Flower Barn!
Our sola wood flowers are designed to last forever with minimal maintenance. We specialize in beautiful, handcrafted arrangements and other curated decor items and hope you love them as much as we do.
Get 20% off when you order through West Tenth
But, what is West Tenth?
West Tenth is a marketplace where you can find mico-businesses in your community. Support small, home-based businesses, while getting goods and services you'll love!
West Tenth is still growing, so they may not be in your area yet, but most every business on the platform offers shipping or virtual services.
To help the platform get more traction, they've offered me a promo to give my customers. GET 20% ANY OF MY PRODUCTS WHEN YOU ORDER THROUGH WEST TENTH. << click here
Just message me through the West Tenth app or website, mention you came from my website, and tell me what items your interested in. I'll send you an invoice where you can enter the promo code WFBARNSAVE20.
**Note, one 20% discount per customer, but I have other codes for 10% off if you're a repeat customer, just let me know.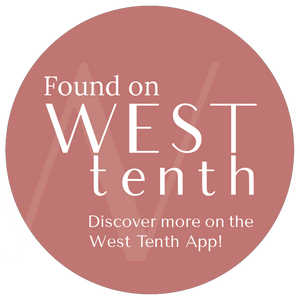 Same products, but you'll be supporting a revolutionary start-up at the same time! With NO ADDED FEES. So you're really just getting a great deal!
Wood Flowers to Last Forever
Testimonials
I was so excited for these. And I absolutely adore the way it turned out! Amber did an amazing job of creating this beautiful arrangement! Thank you so much and I will definitely be ordering again!!

Krystal S.
Loved this so much I got one for myself and gave a second one as a gift. No problems at all with shipping. It arrived in perfect condition.

Brenda E.
Showed up the first business day after I ordered. Absolutely beautiful flowers! My wife loves the details and it was customized a little just for her after I left a note of our interior decor. I couldn't be happier supporting this unique American business!

Michael S.
Beautifully done, exactly what I wanted and created perfectly to my idea. love Wood Flower Barn.

Michelle T.
I love my flowers! They are just beautiful! I love how delicate they look and the whole arrangement looks so life like. They are my favorite decoration in my home!

Courtney S.
I received the "Breathe" arrangement for Christmas. I was so excited because it was perfect coloring to go with several of my paintings. It is a beautifully done arrangement and perfect size to draw attention but also simple enough that it doesn't clutter my countertop. It brightens up my home spaces perfectly. I am a florist of 30 years and so I am very particular. This arrangement was made very well and I'm excited it won't die. Thanks for doing such a delightful piece.

Rebecca T.
I bought these for my girlfriend, she absolutely loves succulents and this arrangement was a home run! I was impressed at how detail-oriented and well made the flowers were and the timeliness of shipping/delivery. Will be recommending Wood Flower Barn to friends and family as well as purchasing again in the future!

Cade S.
I accidentally scrolled past this site on IG and immediately went back thinking how beautiful these flowers arrangements are. To find out that they are not real yet look it and is something someone can keep forever sold me! I ordered this and it is even prettier in person. Fast shipping, packaging was great! And great customer service.

Angela C.
I was blown away when I unpackaged this beauty, they did such a great job! It was so much more stunning in life than the pictures did it justice; top quality. Not to mention it arrived so fast. It's my favorite! I've already gotten many compliments on it. Will definitely be ordering again from here!

WM